Maritime Communications Partner (MCP) becomes Telenor Maritime
Maritime Communications Partner (MCP) is changing the name to Telenor Maritime. The name change reflects our company's increasingly broad marine connectivity and communications portfolio, with mobile coverage, digital- and Internet services. At the same time, we are expanding our global position, moving into markets where the Telenor name is well recognized.
Telenor Maritime has continued to grow as a major global mobile operator at sea with a mobile-centric solution, enabling a digital business transformation in the maritime verticals offshore, cruise, ferry, and fisheries. We are building mobile 4G coverage on the Norwegian Continental Shelf and are strengthening our global presence. Our new name reflects the changing balance of our business, allowing us to be more relevant to our customers within the markets we operate.
"Telenor Maritime approaches connectivity differently to other maritime communications providers – essentially, we are a mobile operator at sea," says Frode Støldal, CEO of Telenor Maritime. "We use the same skills we've developed in Telenor as one of the largest onshore mobile operators to develop our maritime solutions with mobile devices as the focal point, rather than designing them solely from a satellite, VSAT or Wi-Fi perspective. Our rebrand from MCP to Telenor Maritime reflects our associations to innovation and connectivity, showing that we enable the best mobile experience at sea."
The new name comes into effect immediately and will be implemented in the company's products, services, and communications throughout 2016.
About Telenor Maritime
Telenor Maritime is the mobile operator at sea, the marine communication specialist, providing global mobile coverage, Internet, and backhaul for the offshore and fishing industry, cruise ships and ferries. Telenor Maritimes offices are located in Arendal, Norway and Ft. Lauderdale, (FL) USA. Telenor Maritime is a part of Telenor ASA, one of the world's major mobile operators. Through Telenor, we have access to a broad range of competence and resources to market, product, innovation and content development. We enable the best mobile experience at sea.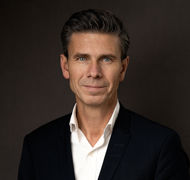 Alina Røisland
Head of Marketing & Brand Communications
+47 473 36 333
View full profile