WaveAccess HF Radio
High frequency radio system with a two-way connection with global coverage
The radio is built as a dedicated connectivity from ship to shore to serve several use cases, all while being simple, secure and reliable to operate.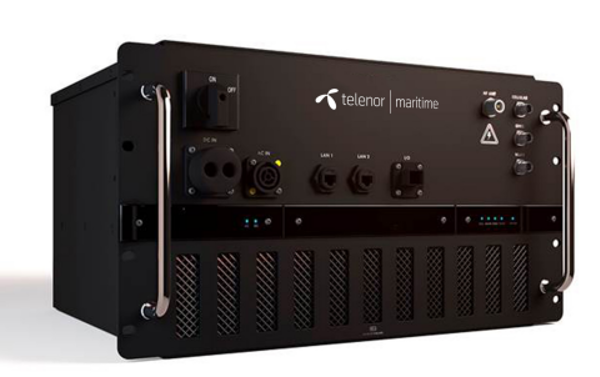 The Wave Access HF Radio is rack mountable and requires an included HF antenna (powered by a transformer), a cellular antenna and a GPS antenna. Each radio can act both as a base station (when in cellular range) and as an endpoint (when out at sea). The result is unmatched reliability and global access. Telenor Maritime handles the data transmission between the ship's radios and its cloud portal securely anywhere in the world. It is extremely flexible, future-proof platform enabling both legacy narrow band, and single carrier and multi carrier wide band HF waveforms and has an intuitive web-based UI.
The use cases provided are:
File is a cost-effective way to send and receive raw data between the vessel and the shore. Data of every kind is transferred in a file format with the strongest security.
Ship Tracking provides an easy and secure solution to trace the current position of any vessels globally, also where AIS and other services are unavailable.
Mail is the secure solution for global e-mail communication between vessels and e-mail clients. We provide an encrypted, compressed and optimized service for smooth communication.