Digitalisation of Color Line's operations
supported by Telenor Maritime's Unified Hosting Service™
Arendal, Norway

Sustainability through digitalisation: Telenor Maritime has installed its Unified Hosting Service™ (UHS®) on board Color Line's fleet of five ferries, supporting the process of digitalising its operations and sustainability strategy.
From January 2023, the open and vendor-neutral data hosting platform enables Color Line to collect, monitor and transmit crew input data and sensor data from the on-board navigation and engine control systems, delivered by different OEMs (Original Equipment Manufacturers). The UHS® digitalises two major operational activities that were previously handled manually: operational checklists for the crew and the collection of data for the regulatory Monitoring, Reporting and Verification (MRV) reports.

The MRV regulation stipulates that data must be logged for each leg of the journey and added to a report for the authorities (EU, IMO) to analyse and monitor the fleet's pollutant emissions data. With the UHS® installed, this normally tedious, manual task is now automated. Data is collected from the operational technology on board and is seamlessly shared between the ship and the shore. The MRV data is sent directly to the DNV class society for compliance approval. Moving from manual to digital checklists improves the crew's daily operations, allowing faster and easier communication and information sharing, and access to higher quality data.

Telenor Maritime is proud to partner with Color Line, supporting its vision to become Europe's leading shipping company within sustainable passenger and goods transportation. The UHS® provides access to all on-board data on one platform, giving the crew and the land-based management organisation the opportunity to create a common set of master data that can be trusted and reused. Having the ability to access data insights on board will empower the crew to make better decisions in their daily operations, making real-time performance optimisation attainable. Are Paulsrud, CTO at Color Line says of the data hosting platform:

"The UHS® is breaking down data silos through its open, secure, vendor-neutral approach, and it is connecting the whole value chain, bringing like-minded suppliers together. As a result, we are gaining data insights that we could not access before, supporting our day-to-day operations."

The UHS® contributes to the digital transformation of Color Line's modern ferry fleet operating on routes between Norway, Denmark, Sweden and Germany. Telenor Maritime continues to develop innovative connectivity solutions to equip ship owners with the infrastructure they need to move towards a sustainable and climate neutral future. For Are Paulsrud, it is the unique innovation that makes the solution an important cornerstone for achieving Color Line's digitalisation goals:

"The UHS® is the chosen technology platform for digitalisation and innovation across our fleet. This digital universe brings new opportunities in many directions, without having to be locked into one service provider on land or on the ship. There is immense innovation in the fact that you can reuse the on-board data that is captured on the ship, for digitisation purposes in many different variations across the ship and other stakeholders on land and with partners. This capability is quite unique."

For Color Line, Telenor Maritime is a strategic digitalisation partner that is safely collecting on-board data in one platform to streamline its operations and future-proof its business. Telenor Maritime also delivers radio link and hybrid connectivity for the whole Color Line fleet.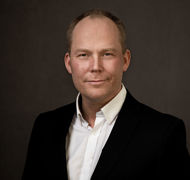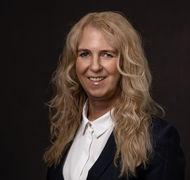 Alina Røisland
Head of Marketing & Brand Communications
+47 473 36 333
View full profile