An always-connected passenger experience for Brittany Ferries
A major contract extension for Telenor Maritime connectivity solutions
Brittany Ferries has extended its contract with Telenor Maritime for connectivity of its fleet operating on routes between the UK, France, and Spain. The new contract expands the scope of services delivered by Telenor Maritime, enabling a more resilient network for ship to shore communications and a better experience for passengers, crew, and operations.
Boosting network resilience
Telenor Maritime's Connectivity Platform is deployed across the Brittany fleet, combining multiple backhaul bearers into one powerful connectivity source. The dynamic and flexible platform has been reconfigured remotely with additional backhauls for increased bandwidth, meeting the customer's requirements for improved network resilience.

The combination of VSAT and mobile broadband backhauls with the new addition of low latency, high speed radio link backhauls will deliver higher quality, cost-effective wi-fi and mobile services for passengers, crew, operations, and business activities. Redundancy of this connectivity setup provides network stability, and in turn increases the level of cyber security for the networks on board.

Proactive, future-proof solution
The hybrid connectivity platform is also compatible for bundling with other low latency, high speed Low-Earth Orbit (LEO) backhauls from providers such as OneWeb and Starlink. This opens possibilities for shipowners seeking to boost the passenger experience further and for implementing 5G on board.

Having the flexibility and readiness to incorporate new technologies at any time makes the connectivity platform a proactive, future-proof solution. This is a key factor for Brittany Ferries going forward, explains Ronan Jegou le Bris, Fleet Electronic Superintendent, and Alexandre Deleplanque, IT Operation Manager at Brittany Ferries,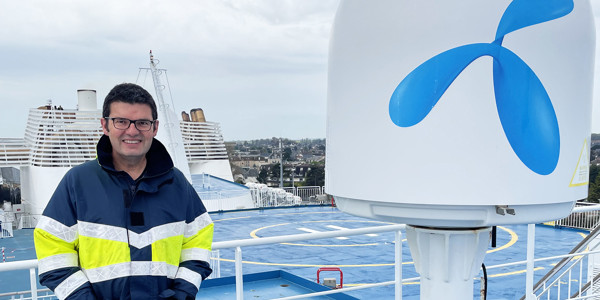 "At Brittany Ferries, our priority is to enable the best passenger experience for our customers. To achieve this, we needed the right connectivity partner and a solution that would allow us to incorporate new, low latency technologies. With Telenor Maritime's expertise, we now have an always-connected solution on board, improving the experience for passengers, the administration, and the crew."

Ronan Jegou le Bris, Fleet Electronic Superintendent at Brittany Ferries
New functionalities strengthen WSP
Telenor Maritime has also deployed Wi-Fi Service Portal (WSP) across the Brittany Ferries fleet. The WSP provides a versatile digital information platform to communicate with passengers and crew on their own personal devices and is open for hosting third party applications. Brittany Ferries will be among the first to enjoy the newest version of the portal, which features two new main functionalities.

Firstly, a convenient pre-sales portal now gives passengers the option to purchase wi-fi before their journey starts, in compliance with relevant EU Directives for digital sales. Any unused wi-fi vouchers are automatically refunded by the portal at the end of the journey.

Secondly, the addition of a content management system (CMS) allows for simple customization by the shipowner through a user-friendly interface. Using this digital communication channel, the company can make in-demand, on-board services more accessible - including restaurants, tax-free shops, wi-fi packages and entertainment.

Communications champion
Telenor Maritime is proud to partner with Brittany Ferries to enable secure, resilient, always-on connectivity for passengers, crew, and business operations. As the leading maritime communications partner, we bring the latest technology and innovative solutions to deliver the best connection possible at sea.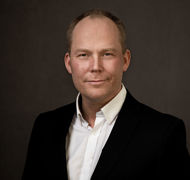 Alina Røisland
Head of Marketing & Brand Communications
+47 473 36 333
View full profile